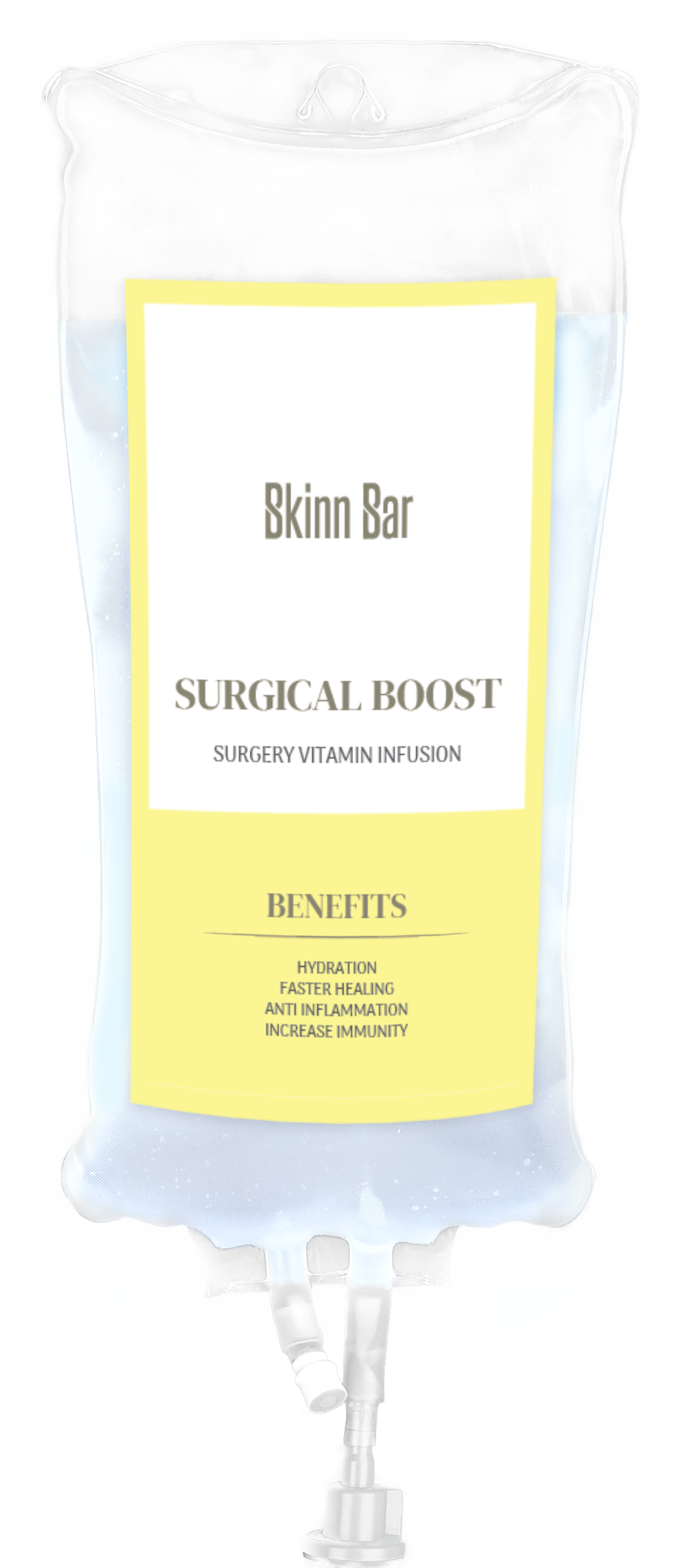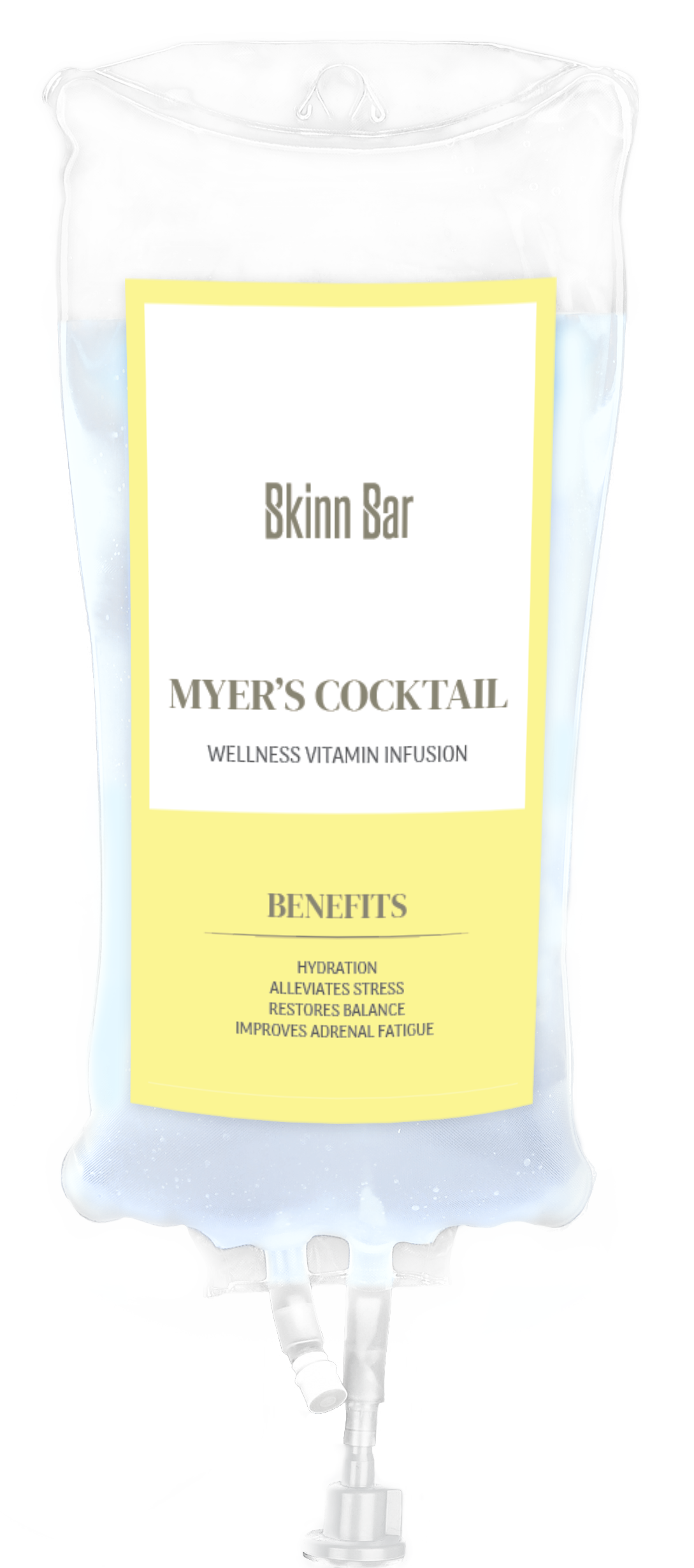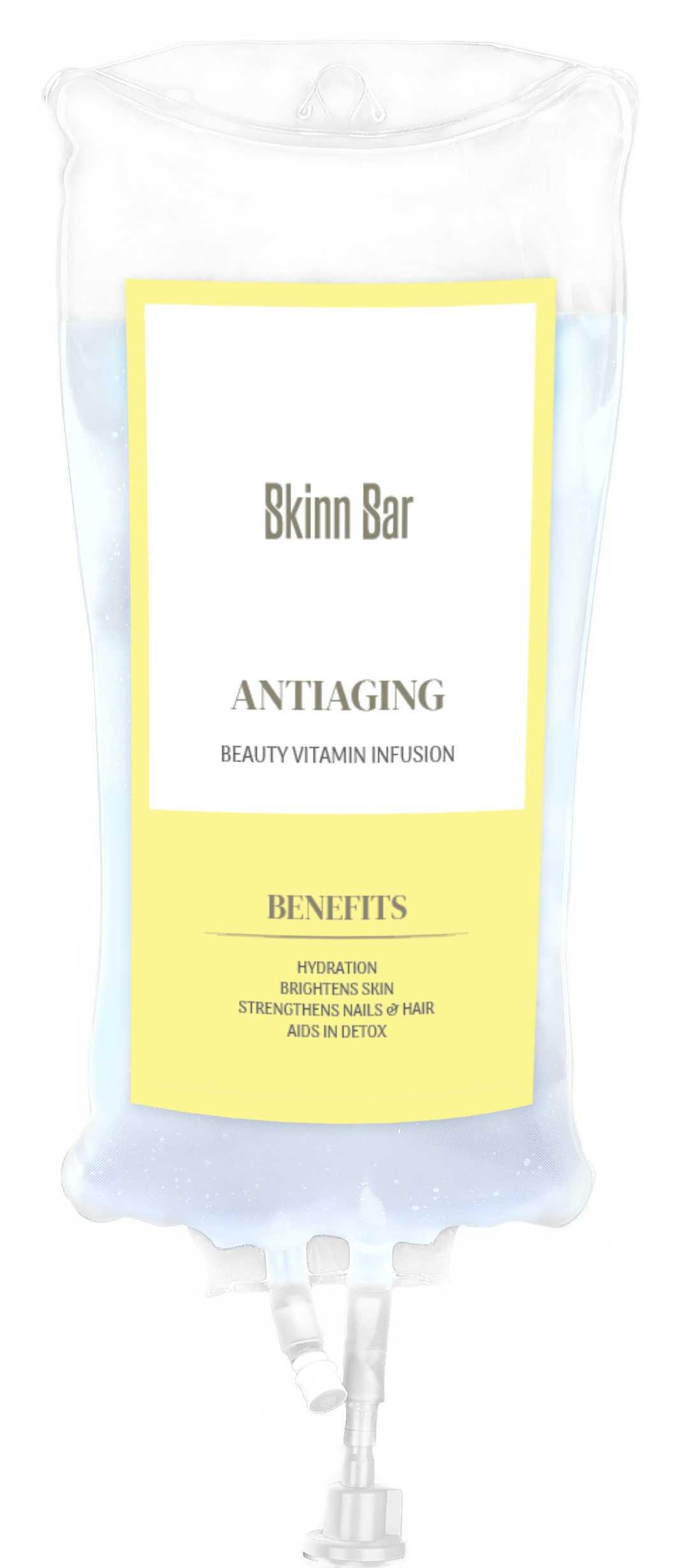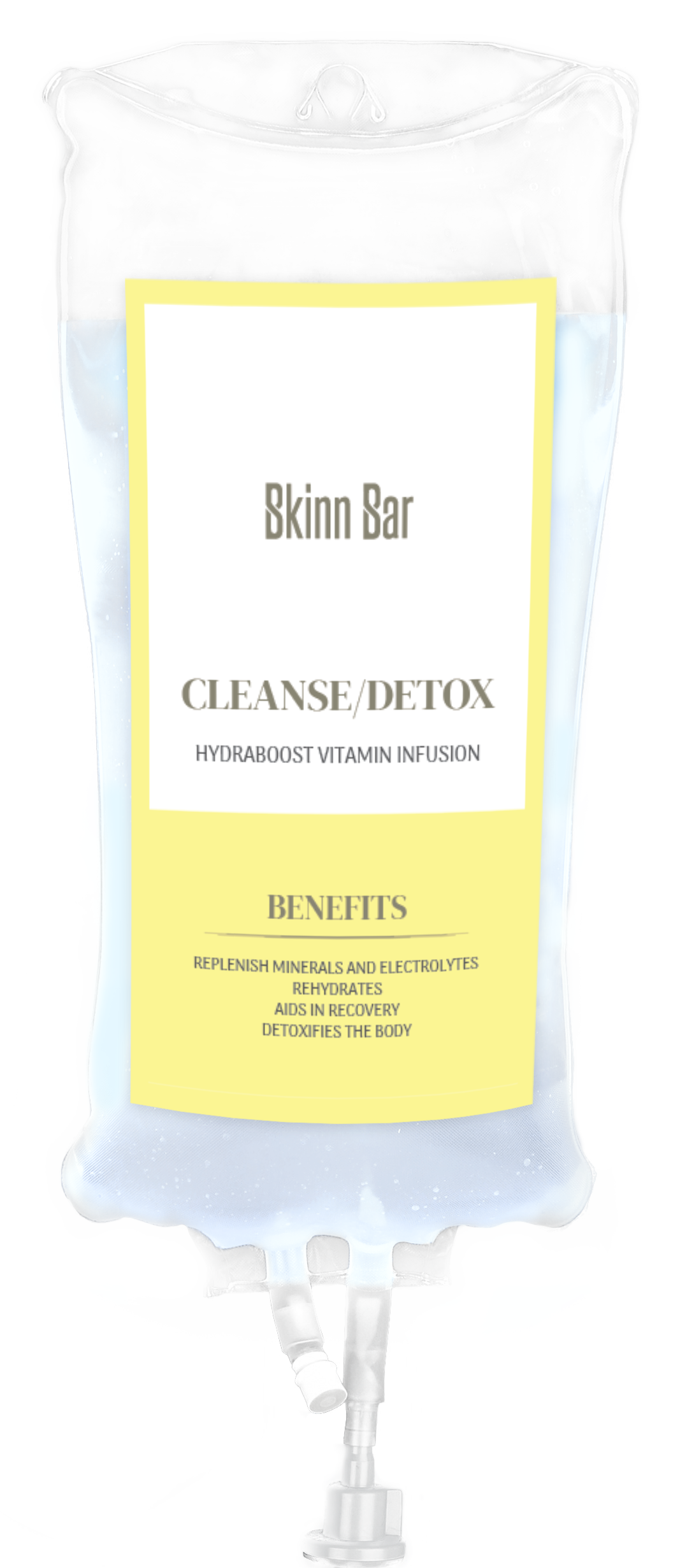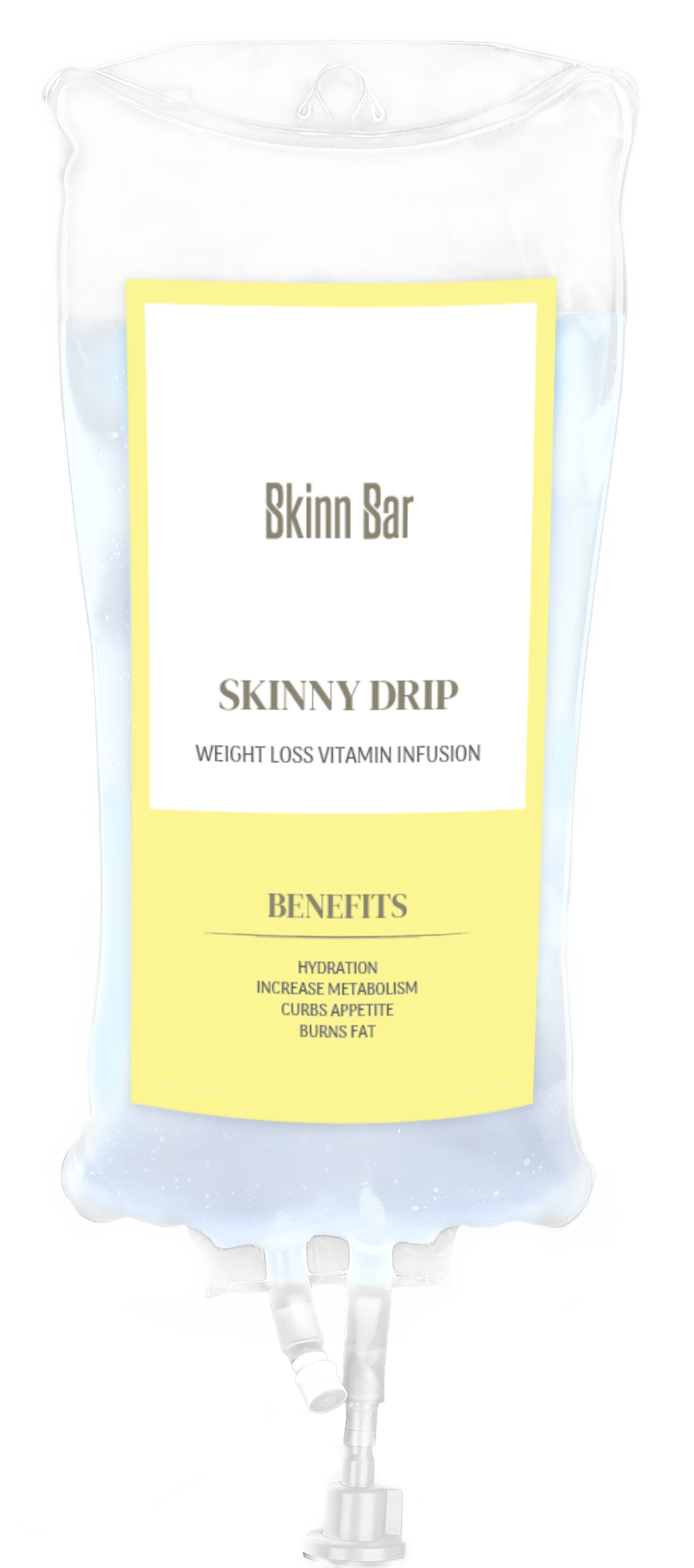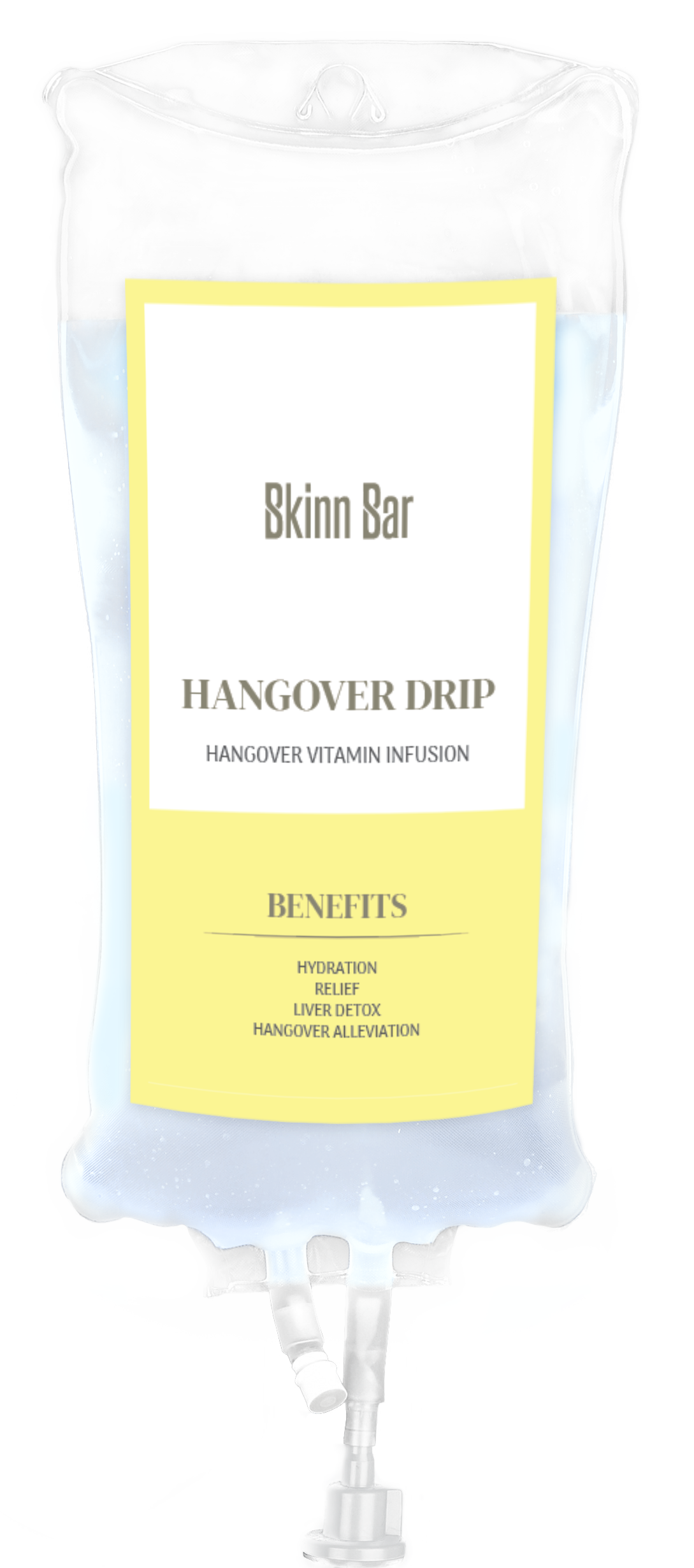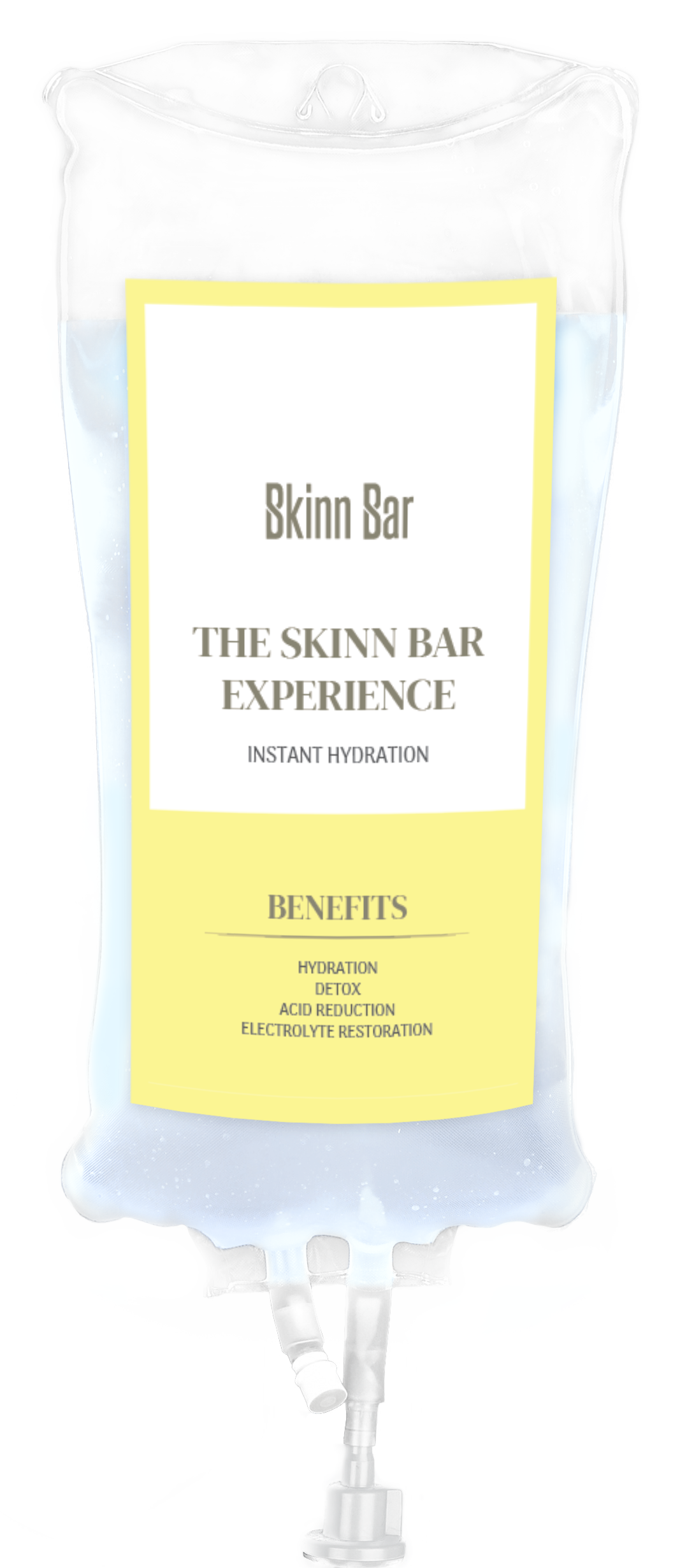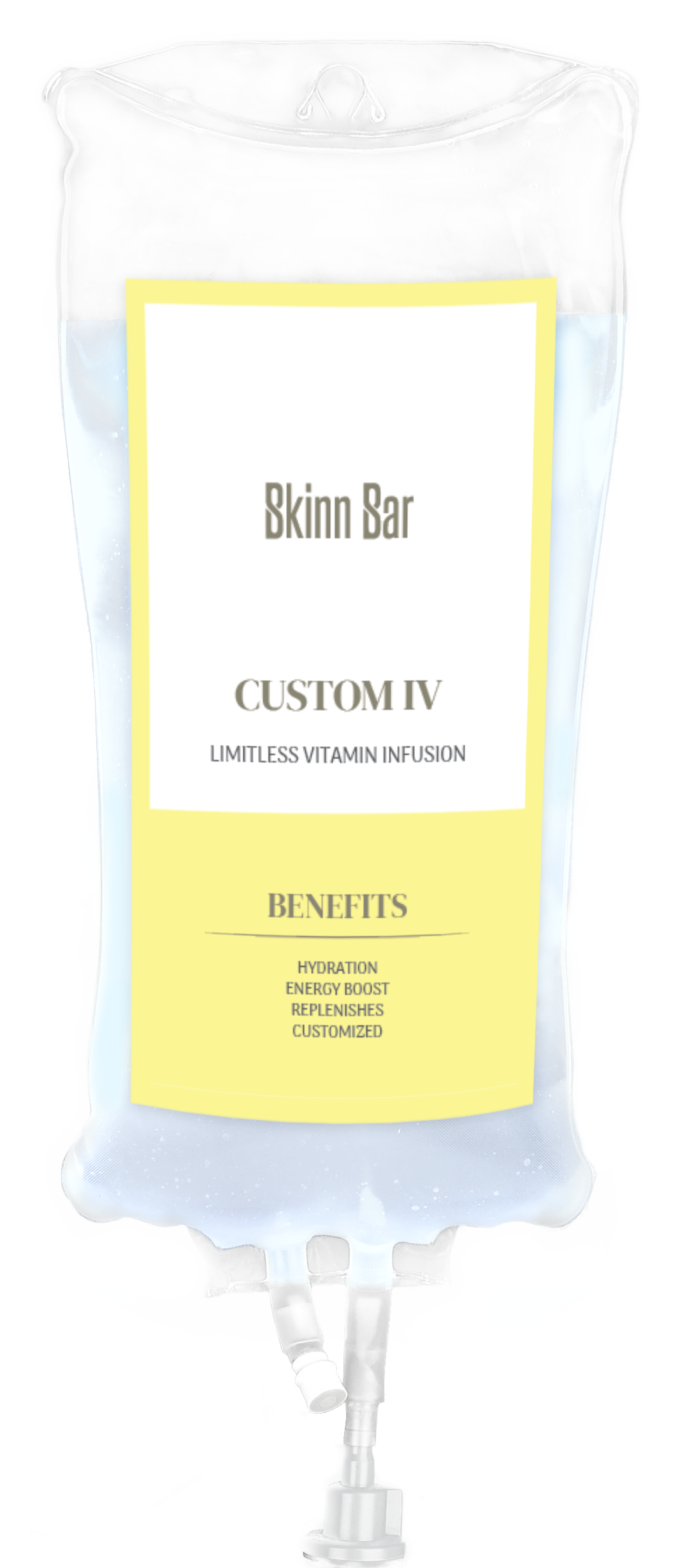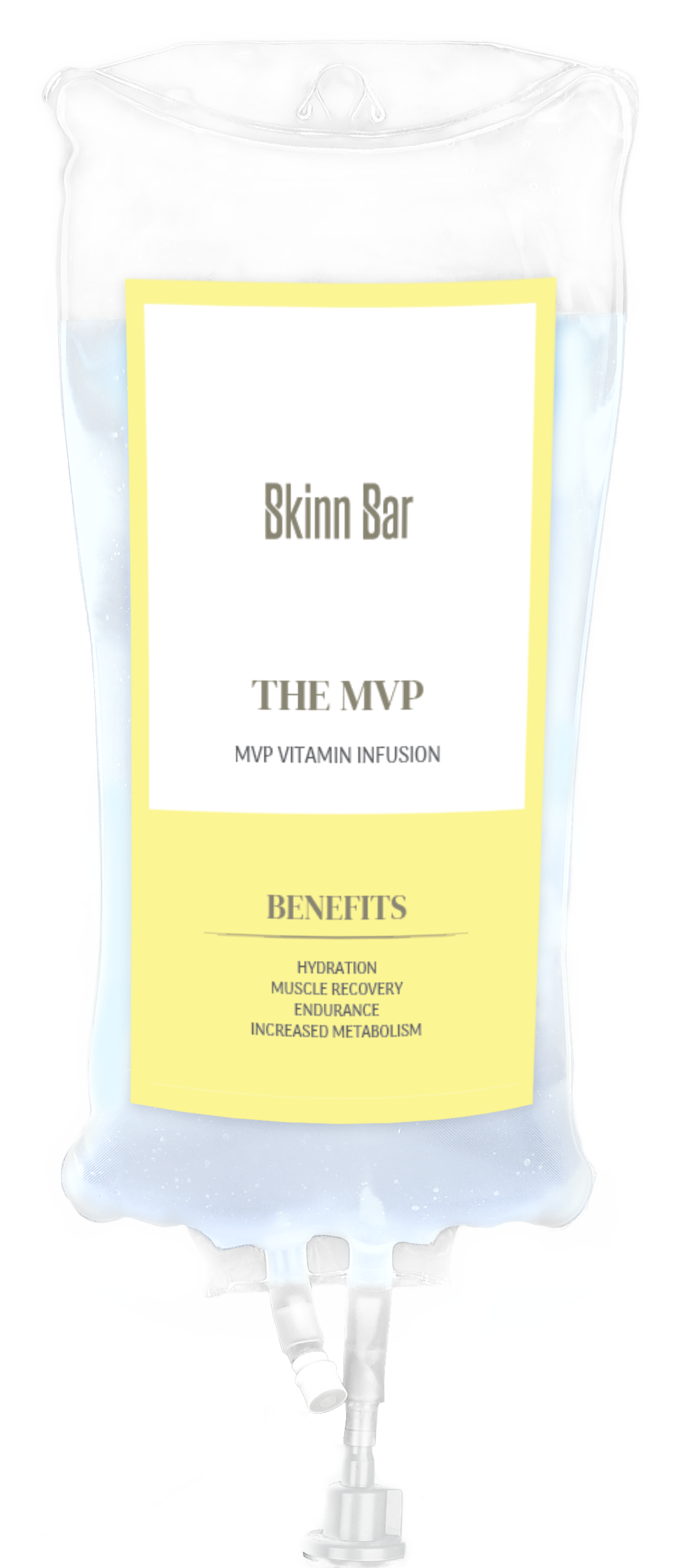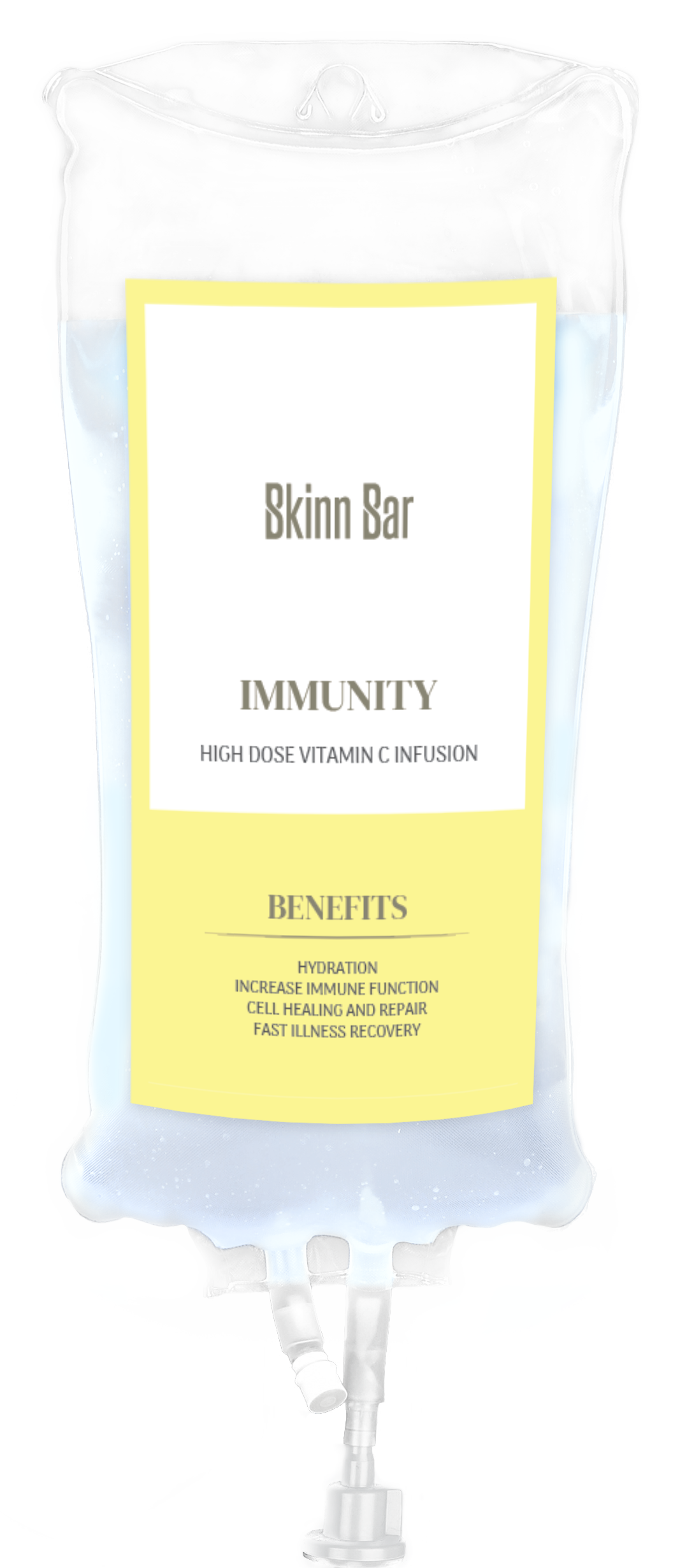 BENEFITS
Skinn Bar's IV drip therapy is an effective way to deliver nutrients, vitamins, and medications to the body because this technique bypasses the digestive system. Supplements are administered directly into the bloodstream, making nutrients available for immediate use.
Not only does this method accelerate the effectiveness of treatment, the digestive system metabolizes supplements and significantly reduces the amount of vitamins, nutrients, and medication that actually enters the bloodstream. IV drips ensure 100% absorption for maximum effect and minimal waste.
Because vitamins and medications are delivered directly to the cells that need them, IV drips have the potential to impact and improve the function of a wide variety of body systems. Be sure to check out our selection of IV drips at our leading med spa locations including Skinn Bar Med Spa Frisco and Skinn Bar Med Spa McAllen.
CONTRAINDICATIONS
Because of a lack of regulation in the IV drip therapy space, there can often be an issue with quality assurance and inadequate regulation of IV bag ingredients. At Skinn Bar Med Spa we take great pride in the systematic approach we take to ensuring absolute quality for our members.
With all medical treatments some just do not work well with the individual so caution is advised. Our experienced team at Skinn Bar are happy to discuss the potential side effects of IV drip therapy with you before your treatment. Common side effects from IV therapy can include nausea, dizziness, dry mouth, fatigue, perspiration and weakness. In rare cases one can also experience dull pain, swelling, and tenderness.