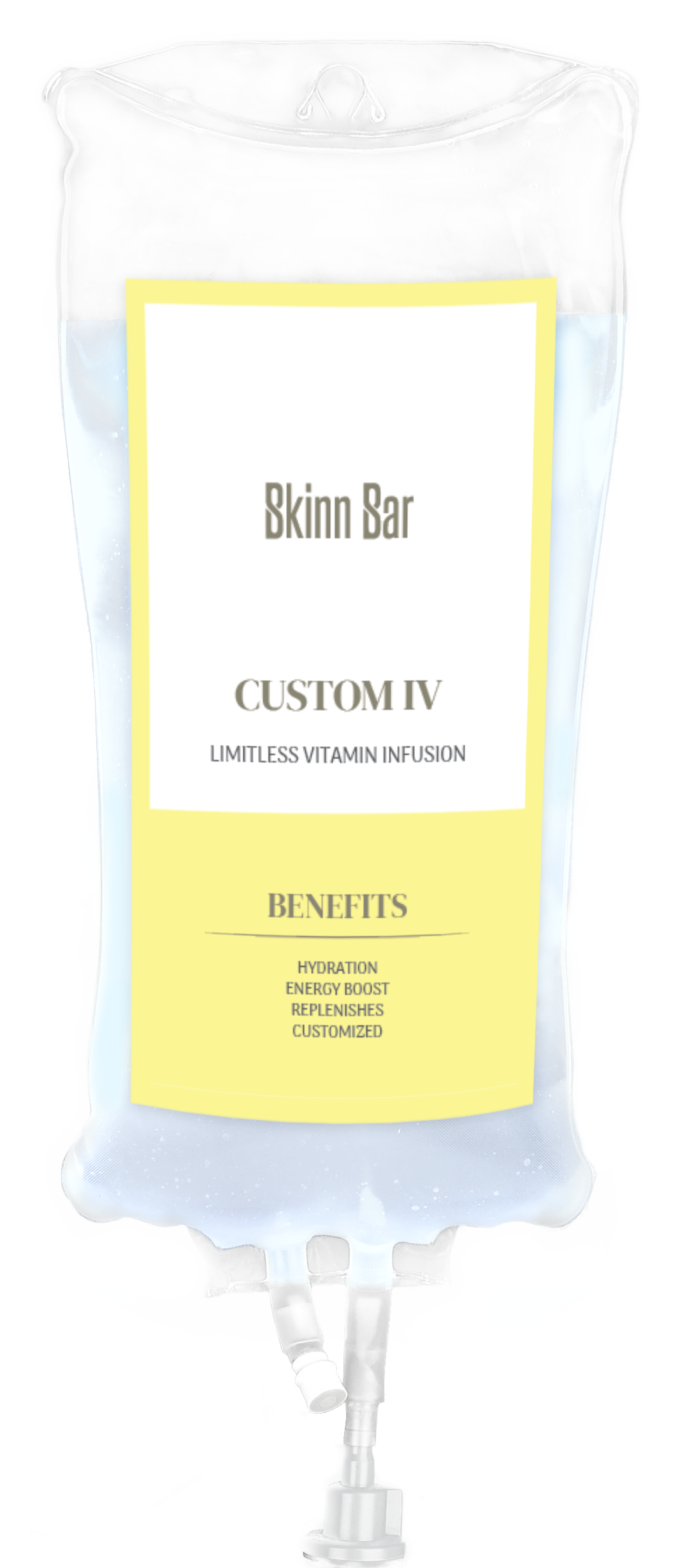 CUSTOM IV DRIP IV DRIP
The Custom IV drip is a personalized nutrient formulation.
One of our highly skilled healthcare providers will create an infusion that truly meets all of your needs. A micronutrient lab test is a great way to discover which nutrients your body needs.
For more IV Drips check out our surgical IV drip, hangover IV drip, skinny IV drip, cleanse IV drip, Myer's cocktail IV drip, MVP IV drip, anti-aging IV drip, immunity IV drip, and our Skinn Bar signature IV drip.