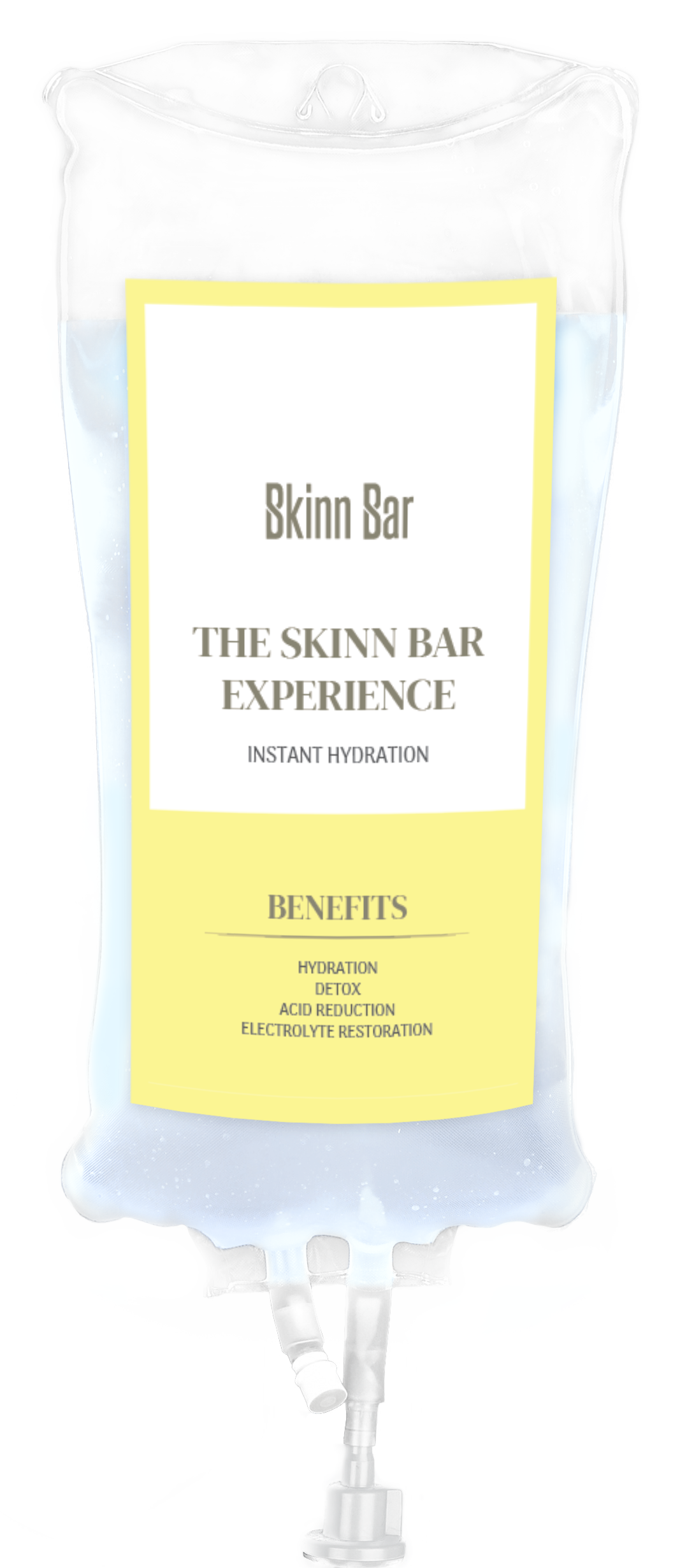 SKINN BAR SIGNATURE IV DRIP
The Skinn Bar signature IV drip is an efficient drip that is perfect for those who need instant hydration.
It contains approximately 1 liter of normal saline or lactated ringer, which is an isotonic solution that has been a mainstay therapy for dehydration and detoxification in the ER for many conditions.
For more IV Drips check out our custom IV drip, hangover IV drip, skinny IV drip, cleanse IV drip, Myer's cocktail IV drip, MVP IV drip, anti-aging IV drip, immunity IV drip, and our surgical IV drip.