Hi, I Am An Esthetician. Here's A Little Bit About Me.
I'm one of the 60,000+ estheticians who work in the U.S.A and I could not be happier with my job. I love it because I help people feel better about themselves and even look better.
While I am not a medical professional, I still help people maintain their bodies and feel comfortable in them. Some of the services I offer include cosmetic treatments, body treatments, and waxing.
So, since I'm not a medical doctor, I can help you with your acne treatment and I can help you determine your skin type. However, I cannot prescribe you medicine or diagnose your skin condition.
On the other hand, I've seen a lot of different skin conditions, so I will probably recognize that something is not exactly right and that you should visit a dermatologist.
Mainly, I work hand in hand with dermatologists. They diagnose conditions and perform all invasive procedures on your skin, while I'm there to help you out pick out good products based on your diagnose and give you a good facial.
In other words, I can give you a facial, but I cannot give you Botox injections. Let me tell you a bit more about what I can do for you:
I can give you a facial
Perhaps, this is the first thing you think about when you hear the word "esthetician." You are not far from the truth. This is probably what I do most of my time. Facials usually consist of deep cleaning, steaming, exfoliating and general facial care. I'll definitely apply some moisturizer to your face and even a bit of serum if I think you need it.
Facials are not one-size-fits-all things. Before we start, I'll talk to you and we will discuss what your skin needs and what you want.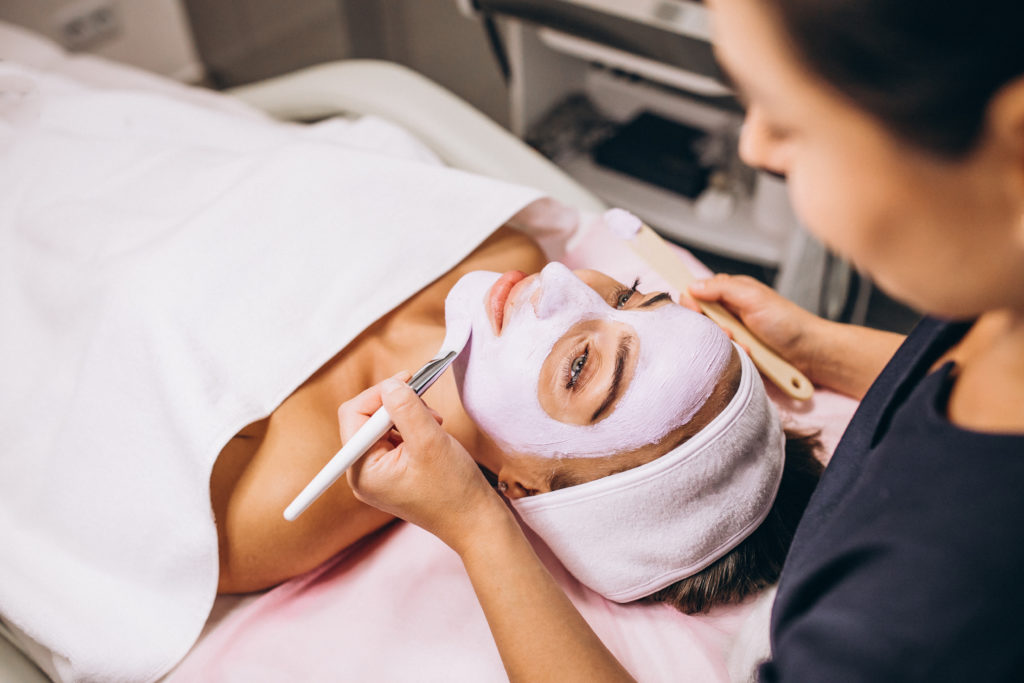 We can work on your acne
Acne has many different causes. I cannot diagnose whether your acne is hormonal or a consequence of dermatitis. Also, I cannot give you a prescription medicine for them. Especially difficult cases of acne need to be examined by a dermatologist.
I can help you with mild cases of acne by doing exfoliation and extraction to prevent a flare-up. I'll recommend some good products that match your skin type and I'll help you by using over-the-counter products.
I can do all the extractions for you
OK, I know you think you can do this by yourself. In most cases, you are right. You see a blackhead and you extract it. Trust me when I say that I can do it a bit better than you can. I'll definitely make sure to save as much of your skin structure in the process as possible.
Also, you can bet I'll be a bit more thorough and I'll do it in much more controlled conditions. Me doing extractions on your cleaned, steamed skin with my 100% clean hands is not the same as you staring at your mirror, pressing as hard as you can.
I can do a lunchtime peel
This is probably as invasive as I go when it comes to facial treatments. Basically, this is a peel done by using one of the alpha hydroxy acids. They are effective and there is no downtime after this treatment. That's why they are called 'lunchtime peels.' It can all be done by the time your lunchtime break is over.
I can do microdermabrasion for you
If you are very serious about rejuvenating your skin and doing some good, thorough cleaning, microdermabrasion is the thing for you. It's effective and not really invasive as you may think.
There are several types of microdermabrasion and I can perform any of them. The idea is the same – the dead cells from your skin surface are removed by either scrubbing them off with a diamond tip wand or by blasting tiny crystal particles onto your skin.
The effects are immediate and they get even better after a series of treatments.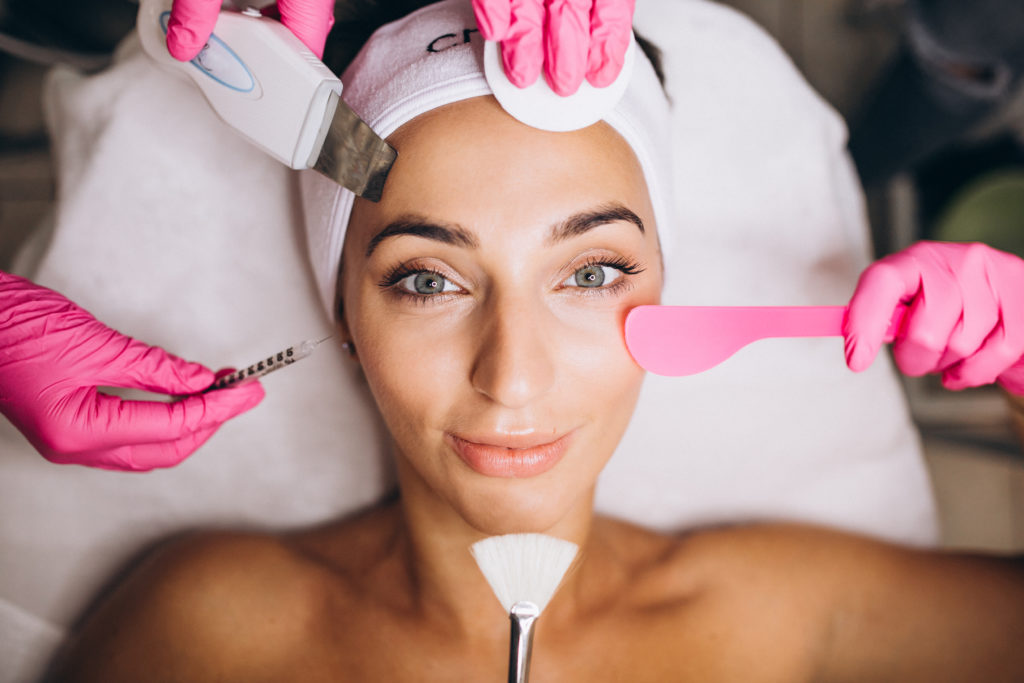 I can do your waxing
This treatment doesn't have to be explained very thoroughly because you already probably have a lot of experience with it. Removing hairs from your legs, arms, bikini area, face and everywhere else, actually.
I can do it and I'll do my best to soothe the pain as much as I can. No promises, though, everybody has their own pain threshold.
I can pamper you with body wraps and masks
If you are in for pampering, ask for a menu. I am not joking. There are so many things on the body wrap and face mask menu you can choose from.
Scrubs, moisturizing treatments, exfoliating masks – you name it. I can do seaweed, brown sugar, different fruit masks, tea tree masks, mud, minerals – there is so many! Each of them is good for you and each of them is very relaxing.
I can do your makeup
Once you are all nice and relaxed, pampered and waxed, it is time for the final touch – makeup. I have my own makeup kit and a huge variety of shades. Ladies usually book make up for their wedding or other big occasions. I love doing makeup. Women often rediscover their own beauty when I apply professional makeup on their lovely faces.
The last, but not the least – we can work on your tan. I don't really like tan beds, especially with all the risks they bring with them. However, spray-on tans are not invasive. They are just micro-layers of sunless tanning product.