Acne And The Sun Don't Mix. Here's How To Choose The Right Sunscreen
On the one hand, you want to protect your skin from too much sun exposure and everything it brings. On the other hand, you don't want to use anything that will cause your skin to get ridden with acne again.
Sunscreen is essential. That is non-negotiable. It protects you from aging, hyperpigmentation, and most importantly – skin cancer. It's also very annoying, it can irritate sensitive skin and block your pores – not to mention that annoying extra layer of cream on your face!
So, is there a way out of this situation; can you be protected and comfortable? Sure! It is all about choosing the best possible type of sunscreen for yourself.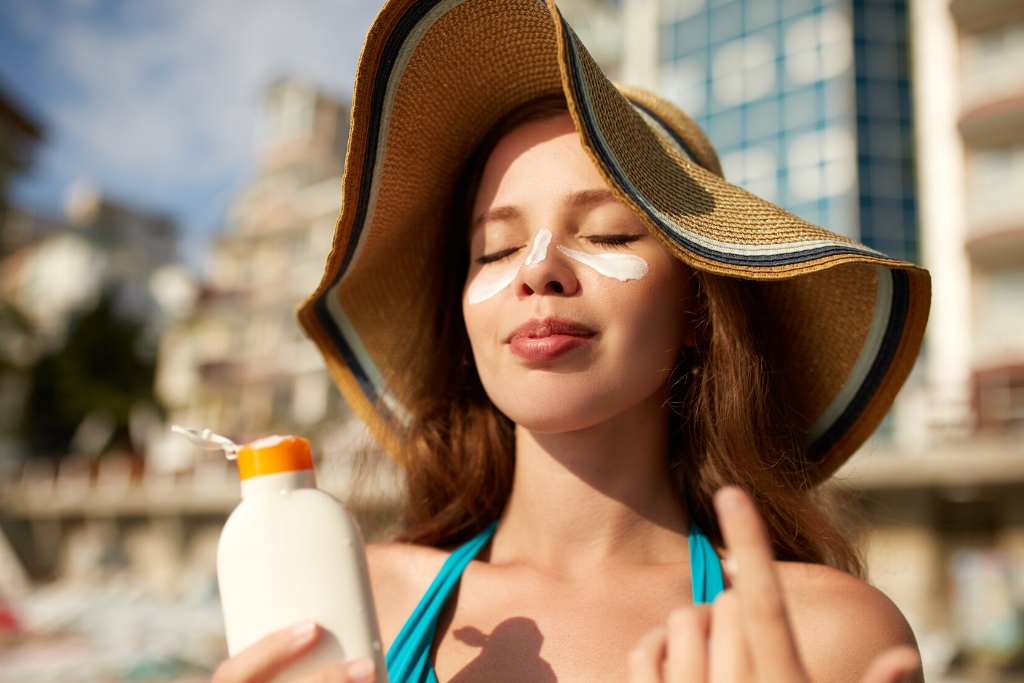 Pick the Sunscreen that Suits Your Skin
It is quite possible that you have oily skin. While there are people with dry skin who also have acne, oily skin is more common among those who struggle with this skin condition.
Somebody with oily skin doesn't need an additional layer of fatty substance. Their skin type requires something that absorbs quickly and doesn't add to the problem.
That is why gels and sprays can be much better options. Also, different lightweight lotions and creams will be a good fit for most people with a normal skin type.
Gels are excellent for those surfaces that are extra hairy. This is primarily male legs, chest and sometimes the back, but don't forget about your head (Yes, if you are under the intense sun and your head is not protected by voluminous hair, your scalp may burn. The gel can protect you).
Sprays also work well, but you have to be careful when you apply it. It is hard to see so there is also a chance that you might miss some spots on your skin and that can mean SUNBURN!
Keep Those Pores Open
There are two words that you should have in mind when checking the labels on your sunscreen: noncomedogenic and oil-free.
Noncomedogenic means that the sunscreen in question will not block your pores (that will definitely help you in remaining acne-free).
While there are no absolute guarantees – since acne breakouts sometimes happen for different reasons, this type of sunscreen will increase your chances of keeping your acne at bay.
Check the Label for SPF
Even if it is a dull and rainy day, you still need sunscreen. Check the label and aim for the SPF of at least 30. The idea is to prevent all sorts of UV rays from damaging your skin.
SPF above 30 blocks almost all UV rays, and that is what makes it so useful and efficient. You will not just protect your skin from sunburn. You will also slow down the aging process.
Besides SPF, you also need to check if the sunscreen protects you from both UVA and UVB types of rays. It is an essential step in the prevention of skin cancer.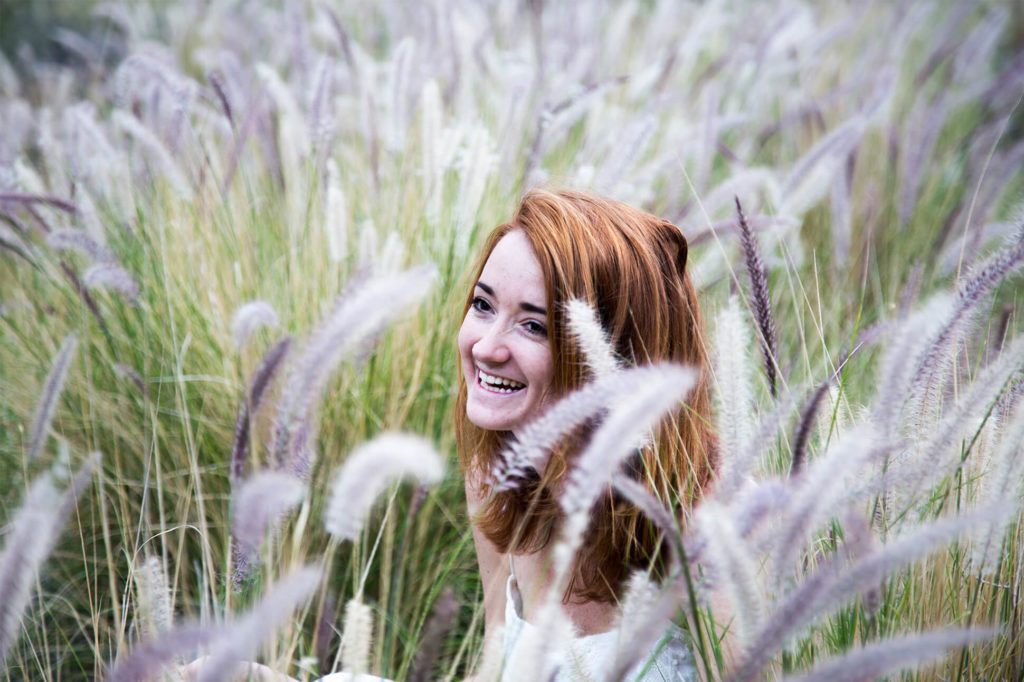 Avoid Skin Irritating Ingredients in Your Sunscreen
Acne-prone skin is usually sensitive skin, as well. You already know that some types of creams irritate you rather than help you. If you want to prevent that same occurrence with your sunscreen, look for the terms PABA and oxybenzone on the labels. If the sunscreen contains these ingredients – avoid it.
While these two substances help sunscreen to be effective, they are not the only substances that can create protection. You should look for products that contain titanium dioxide or zinc.
Consider a Facial Moisturizer Containing Sunscreen
The right moisturizers are your friend! If your skin is dry, they are an essential addition to your skin routine. If you have oily skin, you still need to moisturize it, but you should choose light versions of this universal product.
News flash: There are now moisturizers that double as sunscreen! Yes! This means that one product can give your skin the necessary protection from the sun and hydrate it at the same time! Wait, WHHHAATTTTTT!
Quick Summary
Sunscreen can literally save your life. The connection between skin cancer and sun exposure has been proven over and over again.
If you find your sunscreen uncomfortable and you think it irritates your acne problem, maybe you are using a sunscreen that isn't suited well to your skin type.
Moreover, you may need several different sunscreens for your average daily use (going to the beach is much different than walking your dog).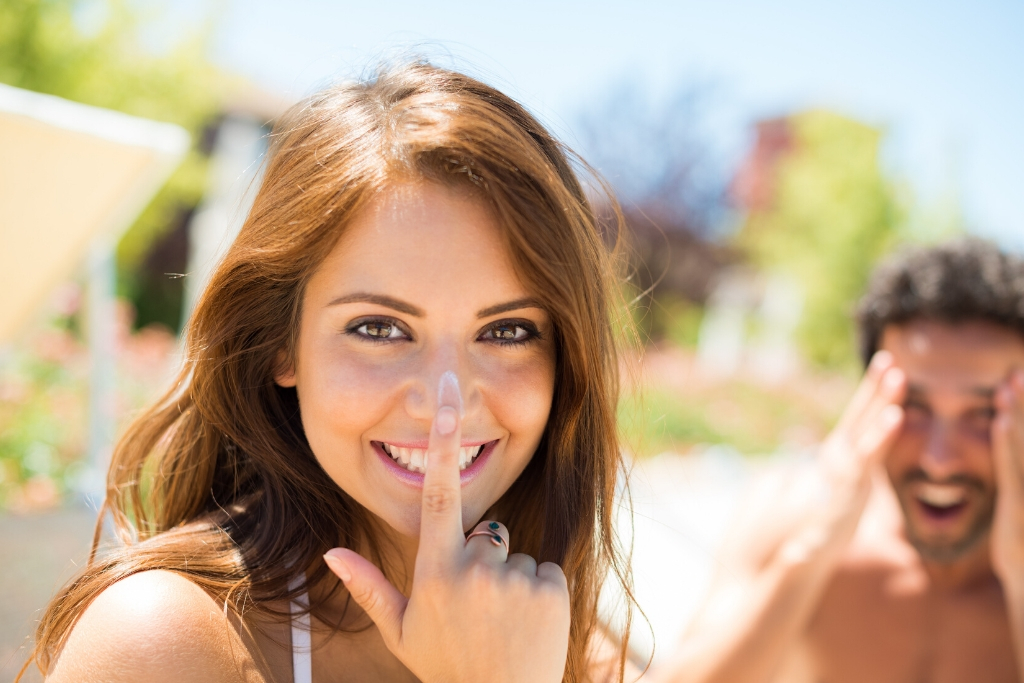 Choose the appropriate protection and get into the habit of using it all time time. Soon enough, you won't even notice that you are applying your sunscreen several times a day, and your skin will thank you for it.